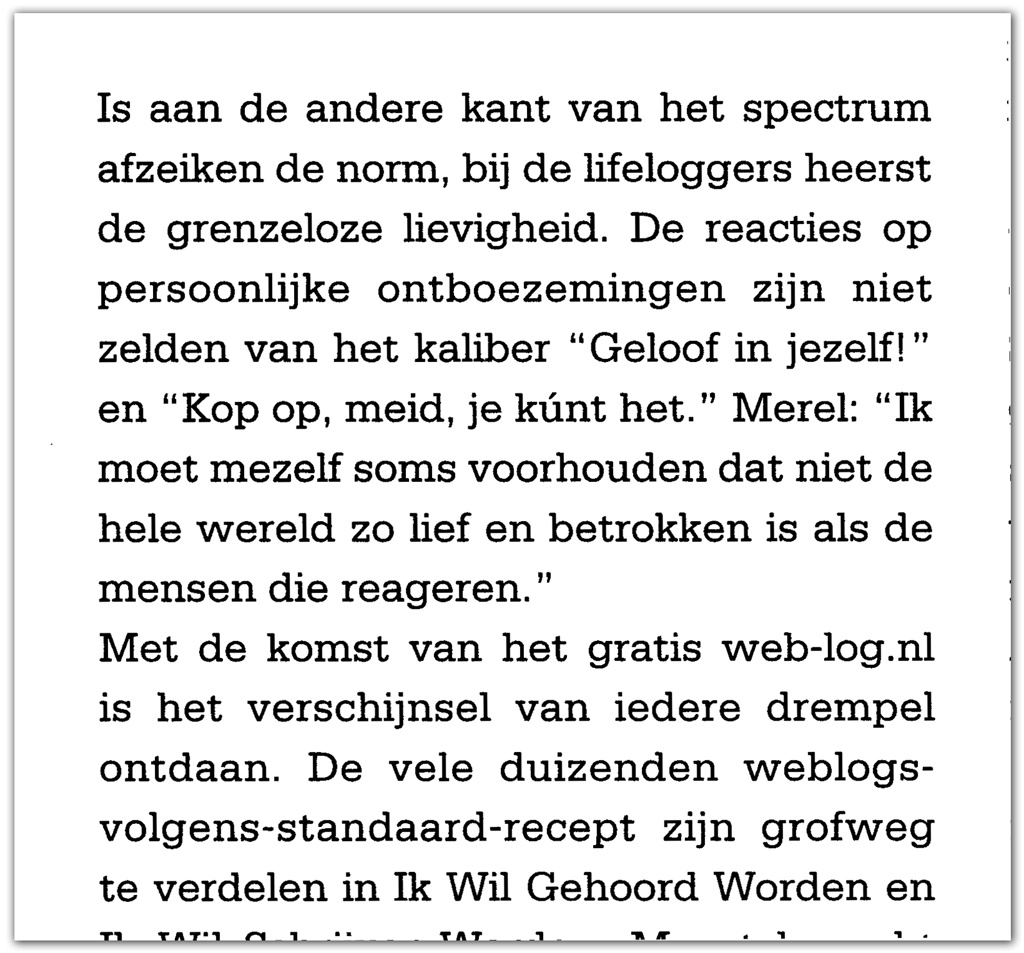 Eerst Boris. Nu ondergetekende. In de Nieuwe Revu. Volgens ene Elisabeth ligt uw Eamel deze week in de winkel, vermeld in voornoemd kwaliteitsblad. #ahum
Conclusie: vooropgesteld dat 't waar is, moet het blad of desperaat zijn of inderdaad zichzelf naar een hoger niveau willen tillen. In dat geval is men aan 't juiste adres.
Maar ik geloof er geen ene ruk van…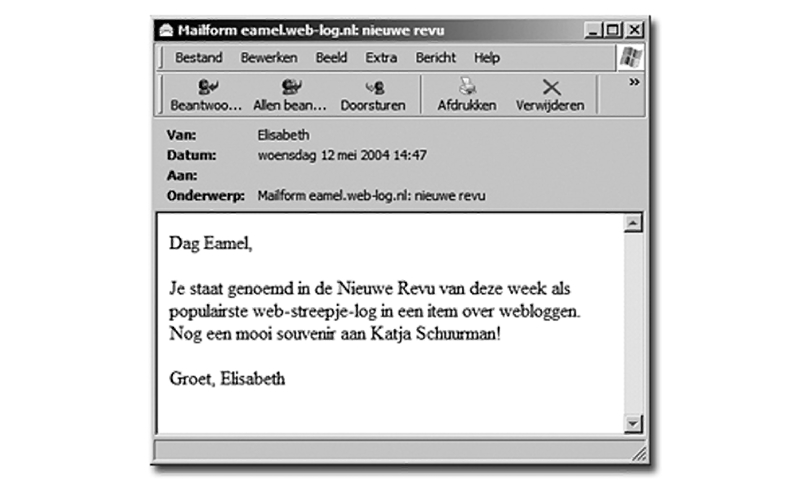 UPDATE 15.09 U.: Dus toch. Die Katja.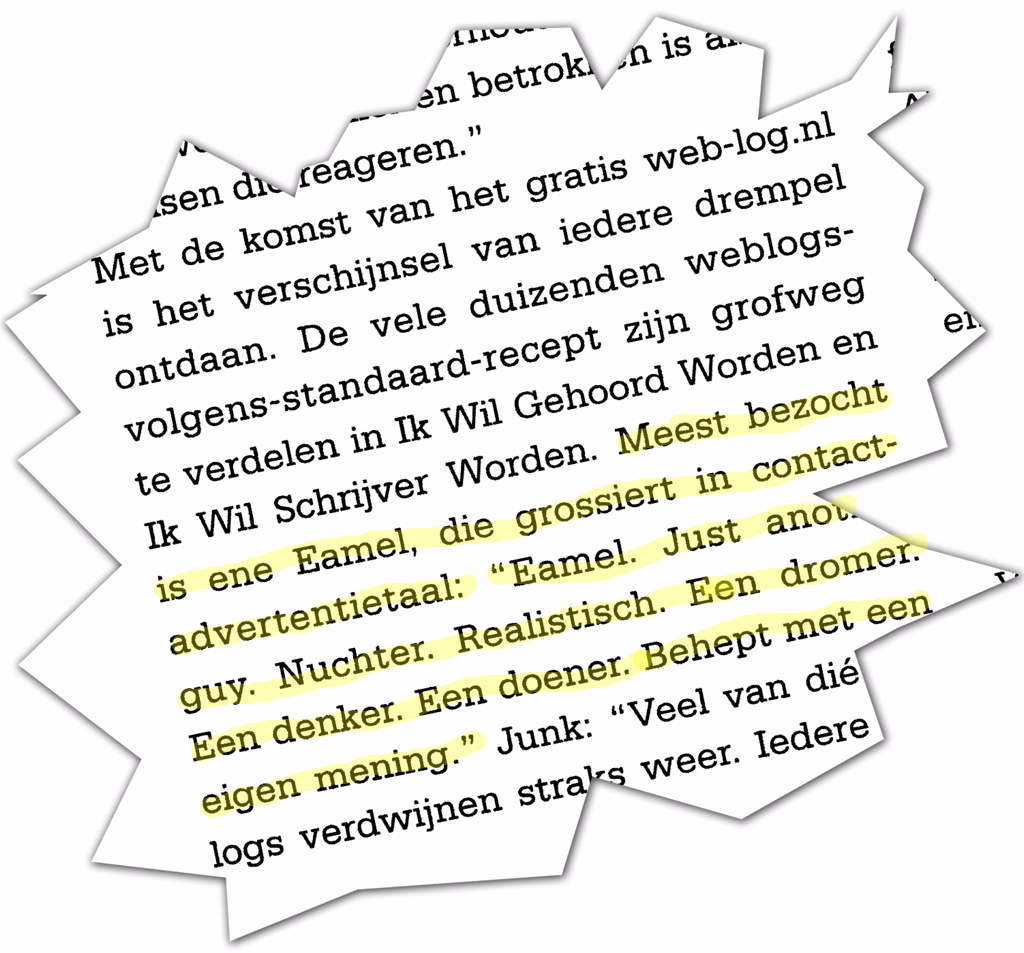 Update 5 december 2016 (precies twaalf jaar later!); "Veel van die logs verdwijnen straks weer (…)' Hahaha, 'Junk'. Still standing hier, sukk0l!