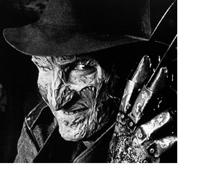 Vòòr de conversie had 't nog een bijzonder Bloemendaal-esque loungemuzakje, gevonden op één of ander dubieus Martini-premiumcd'tje, wat de beelden een sfeervol inkijkje gaf in datgene wat vandaag tot een absolute winterdag maakte.
Nà de conversie verwerd het echter een creepy geluidsbrij waar een duistere basgitaar zwartwit beelden begeleidt op een manier waarop je elk moment Robert Englund tegen het messcherpe lijf denkt te lopen. Ik heb 't maar zo gelaten.
14:58 minuten lang Het Witte Niets.
Anyway. Dan maar onbedoeld film-noir blanc. Mag ik u presenteren; eamel's room with a view, een midwinter impressie.
♫♪♫♪♫
Filmpke
It's my garden and ...
Kreatyf mei Durk
winter
Youtube
2010