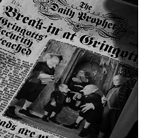 Bij 't zien van onderstaand info kon ik een "Waar heb ik dit eerder gezien?" nauwelijks onderdrukken.
Toen herinnerde ik me hoe men gedrukte media tot leven brengt in die beroemde Harry Potter films. Riddikulus!
Hoe het ook zij; Imgur-gebruiker met-die-knettergekke-naam had kennelijk tijd over en paste datzelfde geven toe op posters van wereldberoemde films. En rest mij niets anders dan te concluderen; goed gedaan, jochie.
Dat dit de toekomst maar moge zijn van een medium wat spijtig genoeg de ontwikkelingen, zoals film itself heeft ondergaan, al die tijd heeft moeten ontberen.
(Wel jammer dat hij-van-Imgur heeft nagelaten er infinite gifjes van te maken. Maar een kniesoor die daar op let.)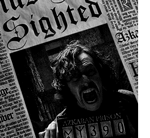 Watching the info below I could hardly suppress a "Where have I seen this before?"
Then I remembered how one brings print to life in those famous Harry Potter films. Riddikulus!
Whatever the case; Imgur user with-that-crazy-name apparently had time on his hands and did the same with posters of famous films.
And remains for me nothing more than to conclude; well done, kid.
Let's hope this will be the future for a medium which unfortunately had to deprive the developments, such a film itself, has undergone.
(It's a pity this Imgur-user forgot to make them gifs infinite. But a grumbler who pays attention.*)
*Blame gTranslate for this fucked-up English
via
via
Animated gif
Beeld
Bizar
Cool
Filmpke
Humor
Kunsdt
Oars
Technyk
2014