The moment you realize God had greater plans for you that don't involve crying at night or sad Pinterest quotes.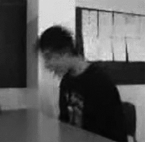 Omdat het volgende toch wel een hoogtepuntje is in datgene wat ik Mijn Leven mag noemen, kan ik het niet nalaten dit met u te delen. 
Net als [deja-vu alert] het vorige jaar kan ik wéér niet anders constateren dan dat ook vandaag de zomer alhier officieel ten einde is geraakt (lees; weggespoeld) in een hosanna aan regenwater.
Dat ik daarbij ook nog even dankbaar gebruik maak van een onlangs door mij aangeschafte maar volkomen nutteloze smartphone-app met de voor de hand liggende naam VHS Camcorder is toch wel dé Kers op de Taart.
Enfin. Daar ook een climax nooit alleen komt kan ik u mededelen dat ik nu even ga plassen. Dag hoor.
Frjemd
Hoera!
Mea culpa
Mooi kudt
Thús
Zucht