---
[dropcap]H[/dropcap]oi, even met mij, met een kort berichtje tussendoor.
Of 't nu ligt aan het feit dat ik al 23 jaar geen radio meer beluister wegens een chronische pesthekel aan testosterone diskjockey's die mij vertellen welke muziek ik moét horen (en vervolgens de hele intro verbaal lopen te versjteren. Eikels).
Of dat ik me, zo lang ik me kan heugen, distantieer van alles wat naar Top 40, 100 of 2000 riekt.
Of ligt het er wellicht aan dat ik al enige tijd praktisch elk sociaal contact op de Facebook's tot een minimum heb gedecimeerd wegens diverse redenen en dientengevolge alle nieuwe trends op muzikaal gebied moet ontberen?
Feit blijft dat onderstaand muziekje volledig onterecht aan me voorbij is gegaan en ik er pas verleden week achterkwam dat dit juweeltje überhaupt bestaat. Niet dat ik nou zo'n fan ben van Maroon 5, integendeel, maar het idee dat dit liedje gestoeld is op Pachelbel's Canon in D* maakt het in mijn beperkte belevingswereldje al gauw salonfähig.
Nee, waarom ik jou hier kond van doe is het simpele gegeven dat ik er nogal weemoedig van word, melancholisch zo u wil. Herinneringen aan gelukkige(r) omstandigheden, aan dierbaren die niet meer onder/dichtbij ons zijn en/of al dan niet een combinatie van die twee. Maar goed, naar ik begrepen heb was dát nu juist de bedoeling van meneer Levine & Co. Clever.
---
This song is for anyone who has ever experienced loss. In other words, this song is for all of us. https://t.co/kQDn7gX9It pic.twitter.com/vFb3G3ZplY

— Adam Levine (@adamlevine) September 20, 2019
---
Enfin. Dat was 't. Einde bericht. Duik in weer even de vergetelheid in. Toedels! 👋
[source: Popular Music, Youtube]
*In de bonus 1. Pachelbel's variatie op een Memories-thema. Oók mooi.
*In de bonus 2. Niet zo aansprekend als het origineel maar best dragelijk (bron):
*In de bonus 3. Ook TikTok's @erickim926 levert een bijdrage 😆:
En we gaan nog even door.
Ene Iama Jay Stephens met een actuele Corona McDrive-by Memories 😂
En wat te denken van ene Nicole Cross? Ook een charmante smoeltje Memories, hoor 😍
Euh…
Jedem. Het gaat maar door, het gaat maar door.
En nou stop ik, hoor. Memories komt me zo onderhand de strot uit… 😂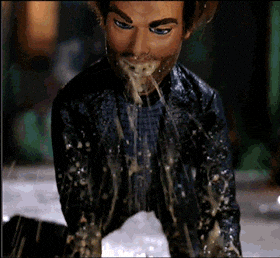 ---
UPDATE 26 MEI 2020: Toch nog even -wellicht- de 'mooiste' van allemaal. 😢 #hangon