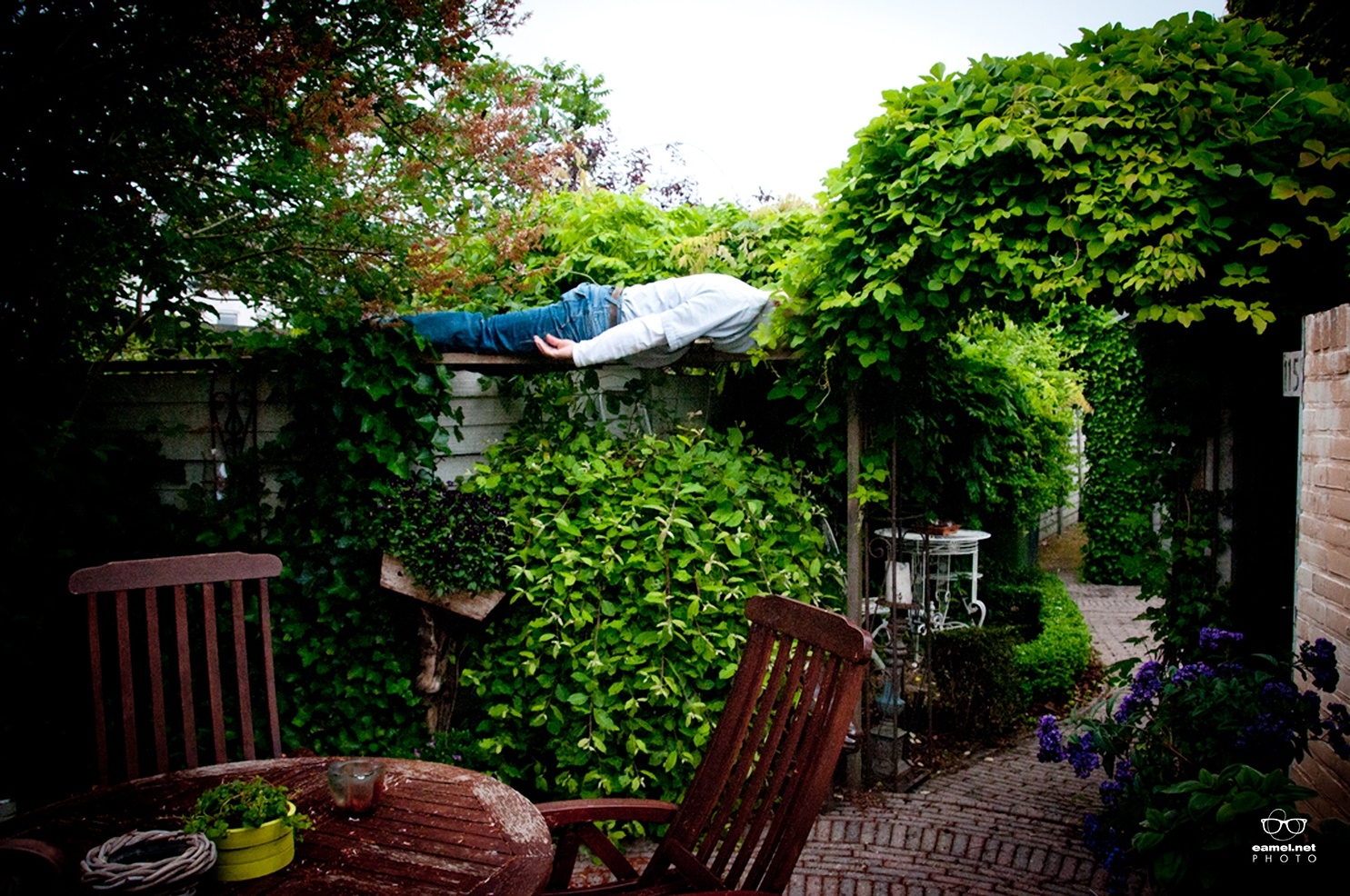 H
oelahoeps, Pokémon, Snor, Booties, skinny jeans, schoudervulling, kiwi condooms, Viagra, Crystal Meth en naakt tuinieren: zoals een ieder weet loop ik als een kop zonder kop alle hypes achterna om maar leuk gevonden te worden.
Verleden week nog; een flashmob
Info. Bij de koffieautomaat. Weliswaar in m'n eentje maar het gaat om het principe.
En vandaag dus planking.
Planking (spreek uit: pleng-king) is niet meer en niet minder dan jezelf neer te vleien op plaatsen waar je dat regulier niet doet.
Dus op je buik in je twijfelaartje is geen planking.
Bovenop je vriendin: ook niet. Net als onderuit op de driezitter; nope.
"Planking is the action of lying face down with arms to the sides, in unusual (public) spaces and photographing it."
Nee, planking is op je buitenmuur gaan liggen. Of op je treurwilg. De trap, het aanrecht en de plee. Dàt is planking. En het waarom? Werkelijk geen idee. Enfin. Terwijl het voor de één zijn laatste handeling betekent, is het voor jou je ticket to fame. Zò rolt een eamel. Al plankende.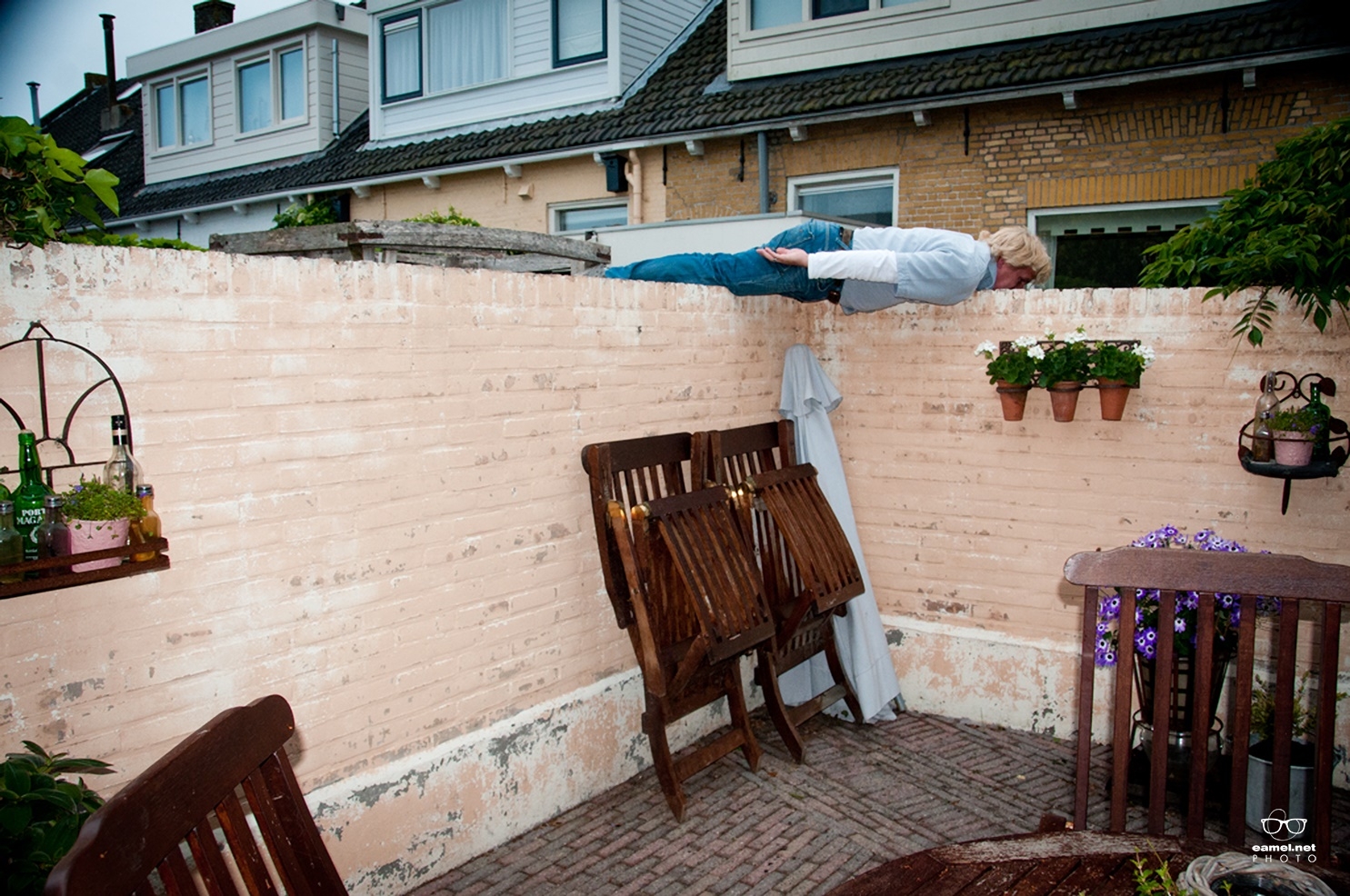 ---
Bizar
Cool
Frjemd
Hoera!
Humor
Hype
It's my garden and ...
Kunsdt
Mea culpa
Sfeer en sa
ThĂşs
Wier bard
Zucht